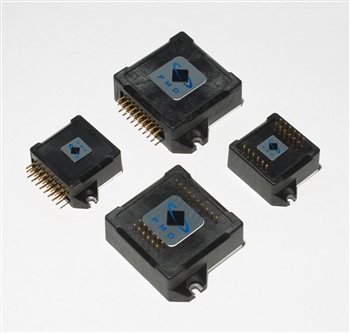 INMOCO the Daventry based specialist servo company has announced its ATLAS digital amplifiers can now be used with third party microprocessors or field programmable gate arrays (FPGAs) via Serial Peripheral Interface (SPI) communications. ATLAS digital amplifiers are made by Performance Motion Devices Inc, a leading US provider of innovative, high performance integrated circuits, boards and drive-based motion control solutions to OEMs around the globe.
Originally designed to be used in conjunction with Performance Motion Devices' Magellan motion control ICs, ATLAS digital amplifiers can now also communicate through SPI with other controllers. This significantly increases the range of applications where ATLAS amplifiers can be deployed, and includes robotics, medical devices, laboratory equipment, scientific instruments, fan and pump control, precision motion and industrial motor control.
"The new controller options combined with the ATLAS amplifiers' high power density, digital current loop, and IoT (Internet of Things) capability results in a powerful and flexible amplifier," says Gerard Bush of INMOCO.
ATLAS digital amplifiers are compact single-axis modules that provide high-performance torque control of DC brush, brushless DC and step motors. Featuring the highest power density in the industry, ATLAS versions are available in 75W, 250W, and 500W power configurations in two module sizes: 27 x 27 x 13mm and 39 x 39 x 15mm.
For additional flexibility, ATLAS package options can be mounted to a printed circuit board in either vertical or horizontal configurations depending on application requirements and customer preference. ATLAS amplifiers integrate a field-oriented control (FOC) digital current loop, which enables finely-tuned motor current control and lower power consumption and noise.
"The amplifiers can record IoT information such as commanded current vs. actual current, temperature, bus voltage, etc, enabling host processor access to critical motion control parameters," explains Gerard. This enables users to monitor system performance and proactively address problems before they arise."
The amplifiers are powered from a single supply voltage, and provide automatic protection from overcurrent, under-voltage, over-voltage, over-temperature, and short circuit faults. Other advanced ATLAS features include; programmable gain parameters and performance trace.