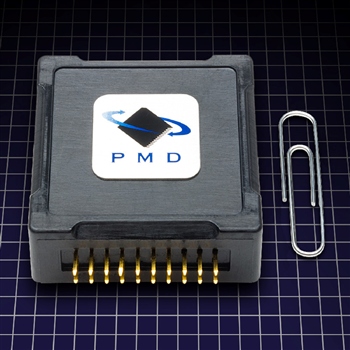 A new range of compact single-axis motion amplifiers available from INMOCO, the Daventry based motion control specialist, can be used with brushed and brushless DC motors and also with stepper motors.
The new Atlas Digital amplifiers from INMOCO are made by Performance Motion Devices of Massachusetts and designed for ease of use, offering high performance control in an ultra compact package. They are solderable modules and utilize standard through-hole pins for all connections.
Key features of the range include user programmable gain parameters, performance trace, field oriented control, and current management. They are powered from a single supply voltage, and provide automatic protection from over-current, under-voltage, over-voltage, over-temperature, and short circuit faults. The design allows both vertical and horizontal mounting configurations, with and without heat sink attachments.
They are ideal for a wide range of applications including precision pick and place in scientific instruments and automated laboratory equipment, and precision motion control systems in a huge range of general actuation and positioning applications. They can also be used in rotary motion scenarios in HVAC, fan & pump controllers, and industrial motor control applications.
The Atlas family has been designed to work seamlessly with PMD's Magellan family of Motion Processor ICs (integrated circuits). Alternatively, they can be used with dedicated FPGAs (field programmable gate arrays), digital signal processors, or general purpose microprocessors. Communication is via an SPI (Serial Peripheral Interface) using a simple, packet-oriented protocol.
Atlas drives have advanced current control capability so they complement motion processors like Magellan, or any host processor that controls position or velocity loops and has a suitable SPI bus (However, unlike ION modules, Atlas drives do not control position or velocity.)
For stepper motors, in addition to the SPI format a pulse and direction input mode is provided eliminating the need for analog +/- 10 V signals.
The pulse width modulation (PWM) frequency is selectable as 20 kHz, 40 kHz or 80 kHz. The Atlas amplifiers are 1.52" (38.5 mm) x1.52" (38.6 mm) x .60" (15.2 mm) in size and operate from a 12V-56V supply. Current is 14A continuous, 25A peak, and total power output is up to 1kW. Other technical features include field oriented control, space vector modulation, a fully digital current loop, I-squared-t current foldback control and an on-board performance trace. Enable input and fault output safety interlocks are provided.
Advice on both specification and integration is available direct from INMOCO as the company has a huge amount of experience in developing, engineering and commissioning integrated motion control systems.