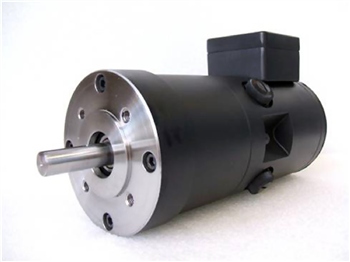 Intelligent motion control specialist Inmoco of Daventry has announced the availability of a new range of servomotors, the M4-X series, which is a design equivalent to the SEM MT range.
The M4-X is a DC servo motor range and is built in Ireland by Callan Technology Ltd. There are three variants:
The M4-200X is 75mm frame size, with a torque output of 0.4-1.6Nm and speeds up to 6000rpm
The M4-295X is 114mm frame size, with a torque output of 2-8Nm and speeds up to 5000rpm
The M4-420X is 165mm frame size, with a torque output of 10-30Nm and speeds up to 3500rpm
The motors have been tailored to be exact equivalents of the popular SEM MT units, thus providing a drop-in replacement for refurbishment and renewal projects. They are also suitable for new applications in fields such as machine tools, transfer lines and robotics. Their low inertia design ensures fast acceleration and rapid dynamic response, key requirements for a servomotor.
Motor shaft and mount dimensions are exactly matched to the MT series (including IEC and NEMA options), while the windings have been chosen to provide identical torque-speed performance in each case. An identical tachogenerator output is available, including a special 7.0 V/krpm option. Similarly, the electrical connection options and non-drive end interfaces are consistent with the MT's design.
There is a choice of 24/90 V DC or 115V AC brake options and a number of encoder options.
Rare Earth magnets are used in every model for reliable long-term performance. The rugged mechanical design has been proven in many demanding environment applications.