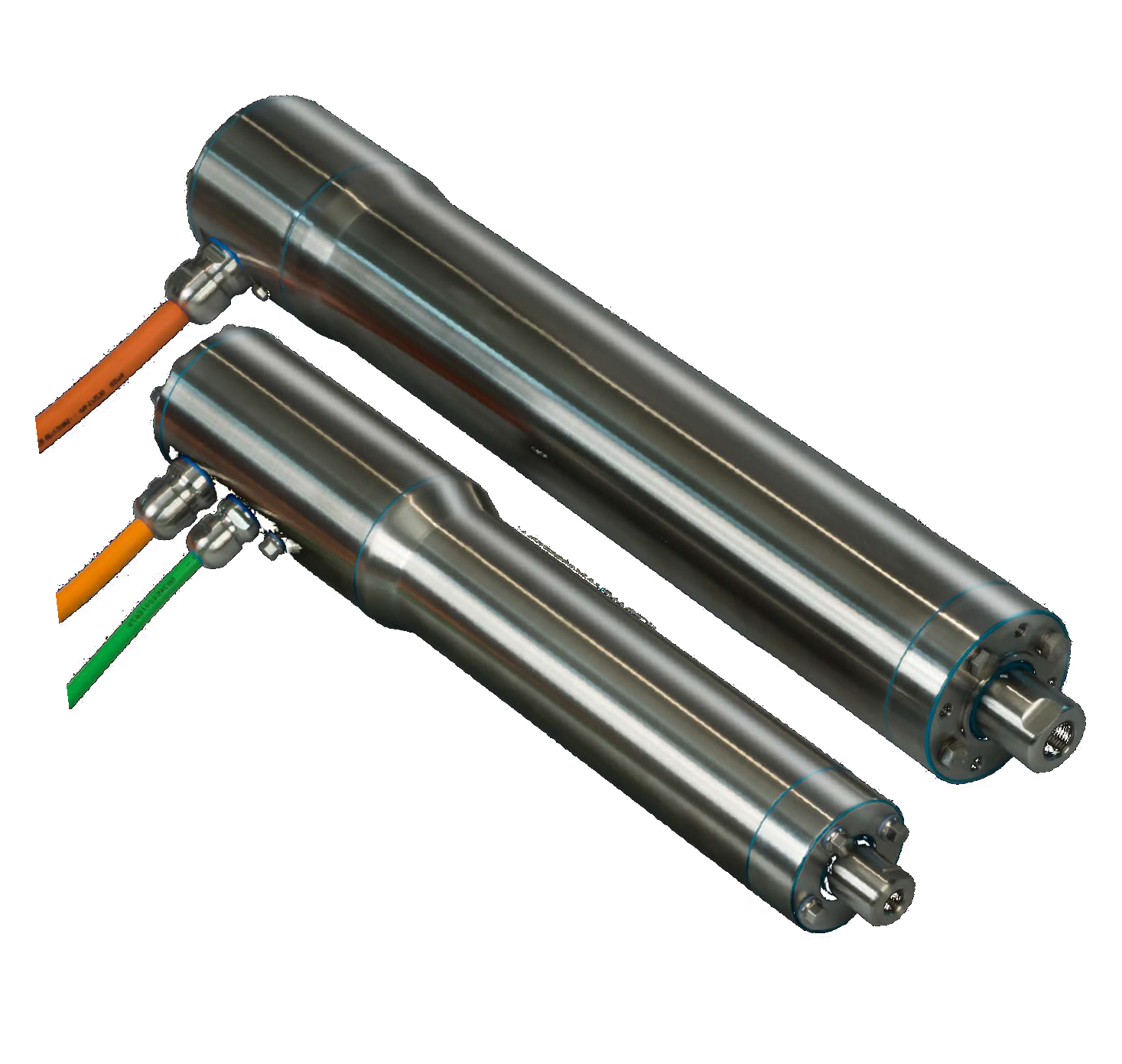 A new stainless steel integrated electric actuator has been released for the food and beverage market. The Tolomatic IMA-S rod-style servo actuator, distributed in the UK by INMOCO, has been designed for demanding hygienic requirements in a robust, long-life package.
Designed to prevent corrosion and withstand clean-in-place washdown, the IMA-S integrated actuator enables open machine design, removing the requirement to use shrouding to protect the actuator and shield the production area. The actuator is designing for food and beverage applications including volumetric pumping and dispensing, slicing and cutting, grating, sorting and diverting.
The Tolomatic IMA-S integrated actuator is constructed from food grade 316 stainless steel. This prevents corrosion which could harbour bacteria from saline and acidic substances commonly used in food and beverage production. Welded, polished joints create the most hygienic seams and Hex head fasteners also prevent the build-up of potential contaminants. FDA-approved rod wipers and seals are also available as options.
316 stainless steel construction gives the IMA-S the capability to withstand regular clean-in-place washdown using caustic detergents. Hygiene is also enhanced as the IMA-S features IP69K ingress protection, meaning that the actuator can withstand high-pressure, high-temperature, close range water spray during washdown.
The integrated electric actuator design is inherently cleaner and quieter than hydraulic systems and removes the potential emission of hydraulic fluid, which can contaminate the hygienic production environment. The hollow rotor servo motor is also integrated into the actuator housing, creating a compact and hygienic design, removing the footprint required for an external motor.
The IMA-S has also been designed for durability and long service life. The roller screw applies force over a larger contact area, reducing wear and extending lifetime, and a ball screw option is also available for a focus on cost efficiency. Lubrication takes place in situ via the grease port, removing the need to dismount the actuator from the machine and encouraging regular lubrication.
Automation integration is compatible with a wide variety of vendors, thanks to a range of feedback types, resolutions and protocols. Feedback options include multi-turn absolute encoders (Hiperface DSL, Hiperface Sin-Cos, EnDat 2.2), and the Hiperface DSL option enables a single cable solution integrating power and feedback. Motor files for Rockwell Automation (Allen Bradley) Kinetix motion platform are also available for quick integration.
The hygienic IMA-S series offers forces up to 11.1 kN (2500 lbf) and stroke lengths up to 450 mm (18 inches).